Editor's Bookshelf
XBRL for Dummies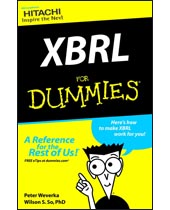 With the recent mandate by the Securities and Exchange Commission regarding the application of XBRL, knowing how to use this business reporting language is now a primary business imperative.
More Bookshelf > >


Protect Sensitive Files Everywhere They Travel
Ryan Kalember
Chief Product Officer
WatchDox





WatchDox, a provider of secure enterprise file-sync-and-share (EFSS) solutions to protect, share and collaborate on files on any device, has announced the industry's first solution to both detect and protect sensitive files everywhere, on every device.

The Unpaid Summer Intern that Could Cost You Millions
Christopher Zannetos
President and CEO
Courion

Courion recommends now that Labor Day has come and gone, companies take a close look at a common access risk factor that may be leaving them vulnerable to a data breach: abandoned accounts.

Roundtable


The need to track the actions of users inside a company has greatly increased the amount of data that entities must collect to ensure a complete view of all activity.


Jim Pflaging
President and CEO
SenSage
More Roundtables > >


Solutions
Building Trust and Compliance in the Cloud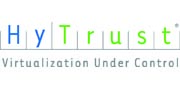 This paper highlights the systems, solutions, and approach Intel used in a joint proof of concept (PoC) with Taiwan Stock Exchange Corporation to address its business needs and increase the overall trust and security of its cloud infrastructure.

More Solutions > >