Editor's Bookshelf
XBRL for Dummies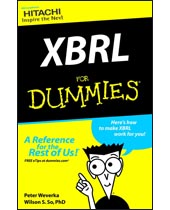 With the recent mandate by the Securities and Exchange Commission regarding the application of XBRL, knowing how to use this business reporting language is now a primary business imperative.
More Bookshelf > >


SIEM Solutions Don't Reduce Security Incidents
Michael Fimin
CEO
Netwrix Corporation





In a survey of 800 IT professionals working for companies of all sizes involved in more than 30 industries, 74% of IT professionals who have deployed a SIEM (security information and event management) solution admitted that it didn't significantly reduced security incidents.

Military Level Security for Banks
Philip Lieberman
President
Lieberman Software

The ability to overcome the typical financial defense-in-depth strategy outlined by JPMorgan points to capabilities that go beyond criminal activity and are in the realm of nation state capabilities.

Roundtable


The need to track the actions of users inside a company has greatly increased the amount of data that entities must collect to ensure a complete view of all activity.


Jim Pflaging
President and CEO
SenSage
More Roundtables > >


Success Story
Banco Volkswagen Adopts SAS Credit Platform

SAS is Bank Volkswagen's new supplier for operations support solutions. Volkswagen Financial Services AG´s Brazilian subsidiary will adopt SAS Real-Time Decision Manager and SAS Enterprise GRC Support in an effort to improve credit policy enforcement, workflow analysis and credit disbursement.

More Success Stories > >