SIEM Solutions Don't Reduce Security Incidents
Michael Fimin
CEO
Netwrix Corporation





In a survey of 800 IT professionals working for companies of all sizes involved in more than 30 industries, 74% of IT professionals who have deployed a SIEM (security information and event management) solution admitted that it didn't significantly reduced security incidents.

Back to Basics: 7 Common Pitfalls of Security Policy Management
Nimmy Reichenberg
VP Marketing and Strategy
AlgoSec

It's no surprise to security practitioners that managing security is becoming more and more demanding. We are facing more threats, greater complexity and increased demand for both security and application connectivity.

Roundtable


The need to track the actions of users inside a company has greatly increased the amount of data that entities must collect to ensure a complete view of all activity.


Jim Pflaging
President and CEO
SenSage
More Roundtables > >


Solutions
Scalable E-Discovery Through The Cloud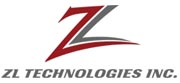 ZL Technologies, the leader in archiving, records management, and e-discovery software for large enterprises, has expanded its flagship product Unified Archive (UA) as a software-as-a-service solution (SaaS) through a close partnership with SunGard Availability Services.

More Solutions > >