ACL Launches Powerful Analysis Software
Keith Cerny
Vice President, Research & Development
ACL Services





ACL has announced the release of ACL Analytics version 10 (formerly known as ACL Desktop), a powerful, cost effective solution that can analyze any data source.

CAQ Provides Perspectives on Understanding Audit Quality
Cindy Fornelli
Executive Director
Center for Audit Quality

The Center for Audit Quality (CAQ) commends the Public Company Accounting Oversight Board (PCAOB) for its recent issuance of the briefing paper "Discussion - Audit Quality Indicators" for review at the May 15-16 PCAOB's Standing Advisory Group (SAG) meeting.

Roundtable


The need to track the actions of users inside a company has greatly increased the amount of data that entities must collect to ensure a complete view of all activity.


Jim Pflaging
President and CEO
SenSage
More Roundtables > >


Solutions
Scalable E-Discovery Through The Cloud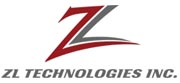 ZL Technologies, the leader in archiving, records management, and e-discovery software for large enterprises, has expanded its flagship product Unified Archive (UA) as a software-as-a-service solution (SaaS) through a close partnership with SunGard Availability Services.

More Solutions > >