News


< Back
Security : Cyber Attacks : Advanced Persistant Threat :
Industry's First SaaS Agentless Endpoint Threat Detection

Endpoint analytics identifies unknown threats; agentless evidence collection lowers cost of ownership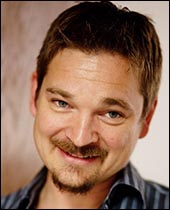 Greg Hoglund
CEO
Outlier Security


Outlier Security, whose mission is to detect new and advanced threats missed by legacy cybersecurity systems, has launched the first, SaaS-based, agentless endpoint threat detection and response (ETDR) product. Enterprises will benefit from comprehensive endpoint threat monitoring, alerting and analysis without the headaches and costs associated with managing agents.

"The volume and frequency of major breaches show that today's cyber security solutions are not getting the job done," said Greg Hoglund, CEO of Outlier Security. "Enterprises need a way to quickly close the loop between events happening on endpoints and incident response. Outlier is offering an agentless endpoint security solution that collects comprehensive data from endpoints, applies cloud-based analytics and threat detection, and helps incident responders proactively hunt for new and unknown cyber threats in enterprise networks. Outlier shows that advanced endpoint monitoring and security analytics don't have to be hard or painful."

While security professionals have good tools for collecting and analyzing log data and network traffic, they must resort to difficult, time-consuming, manual processes to uncover compromises on endpoints and assess their impact. Leading industry analyst firms Gartner, Forrester and IDC recommend that organizations deploy scalable endpoint visibility systems to address this gap, but there is a hitch. Until now, all of these systems have required agents on all monitored endpoints -- agents that many IT operations groups refuse to deploy and manage.

How Outlier Works
The Outlier system continually collects digital evidence from computers throughout the network and applies advanced analytics, including statistical analysis, machine learning algorithms and big data threat intelligence. The analytics platform automates the best practices of world-class cyber security investigations to validate alerts from SIEM and other security tools, and to differentiate between high-risk alerts and false positives. Outlier's cloud-based, agentless technology removes the complexities of managing agents, and has no impact on endpoint system users.

Benefits of the system include:
Automated Security Analytics: The system not only detects known Indicators of Compromise (IOCs), but also identifies anomalies and statistical outliers to pinpoint new and unknown malware, malicious actions and suspicious events. A multi-stage reasoning process separates real threats from low-risk indicators and false positives, allowing incident response teams to focus on critical issues.
Alert Reporting and Endpoint Visibility: Outlier empowers security teams to quickly respond to threats and examine suspect computers. Automated alerts include underlying contextual evidence for threat verification. The flexible IOC query capability allows ad hoc analysis of network-wide historical endpoint data.
Lowest Total Cost of Ownership: Delivered as Software-as-a-Service and agentless, Outlier dramatically reduces the cost of deploying and managing an endpoint threat detection and response solution.
About Outlier Security
Outlier Security provides an Endpoint Threat Detection and Response (ETDR) system that speeds up the detection and analysis of new and advanced threats without agents or complex management. The Outlier system provides comprehensive endpoint threat monitoring, alerting and analysis. It uses automated analytics to proactively detect threats missed by legacy systems, validate alerts generated by SIEM and other security products, and accelerate the investigation of incidents. The system is agentless and delivered as Software-as-a-Service, resulting in faster deployment and lower cost of ownership than agent-based products. Outlier Security is led by Greg Hoglund, a pioneering researcher, author and business leader in the cyber security industry. Founded in 2013, Outlier Security is privately held and headquartered in Zephyr Cove, Nevada.