Are You Still Auditing in Excel?
Dan Zitting
VP Product Management and Design
ACL Services

Whether an organization has invested in audit and compliance technology or not, auditors and compliance professionals often end up working in Excel, even though it does not offer optimal functionality for the type of work they do.

People in the News
Eric Berman Joins Venable in Washington

Eric Berman
Counsel
Venable
Mr. Berman has handled all areas of antitrust issues, including representing companies before the FTC and the DOJ's Antitrust Division in merger reviews and counseling companies and associations on antitrust compliance issues.

More People in the News > >

Roundtable


The need to track the actions of users inside a company has greatly increased the amount of data that entities must collect to ensure a complete view of all activity.


Jim Pflaging
President and CEO
SenSage
More Roundtables > >


Solutions
Building Trust and Compliance in the Cloud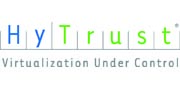 This paper highlights the systems, solutions, and approach Intel used in a joint proof of concept (PoC) with Taiwan Stock Exchange Corporation to address its business needs and increase the overall trust and security of its cloud infrastructure.

More Solutions > >