Digital Forensics Takes The Next Step
Glenn Hickok
President, U.S. Division
Micro Systemation





MSAB, the mobile leader in forensic technology for mobile examination and pioneer of XRY has announced the release of the latest version of its internationally recognized XRY platform.

The Unpaid Summer Intern that Could Cost You Millions
Christopher Zannetos
President and CEO
Courion

Courion recommends now that Labor Day has come and gone, companies take a close look at a common access risk factor that may be leaving them vulnerable to a data breach: abandoned accounts.

People in the News
Varma to Head Lab

Vinod Varma
Head of Engineering
Silicon Valley R&D Digital Security Lab
Avira
Vinod Varma has been promoted to head of engineering for Avira's new Silicon Valley R&D Digital Security Lab.

More People in the News > >

Roundtable


The need to track the actions of users inside a company has greatly increased the amount of data that entities must collect to ensure a complete view of all activity.


Jim Pflaging
President and CEO
SenSage
More Roundtables > >


Solutions
Building Trust and Compliance in the Cloud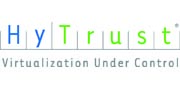 This paper highlights the systems, solutions, and approach Intel used in a joint proof of concept (PoC) with Taiwan Stock Exchange Corporation to address its business needs and increase the overall trust and security of its cloud infrastructure.

More Solutions > >
Success Story
Banco Volkswagen Adopts SAS Credit Platform

SAS is Bank Volkswagen's new supplier for operations support solutions. Volkswagen Financial Services AG´s Brazilian subsidiary will adopt SAS Real-Time Decision Manager and SAS Enterprise GRC Support in an effort to improve credit policy enforcement, workflow analysis and credit disbursement.

More Success Stories > >