Webinars
ON DEMAND
IMA Internal Controls Series: Risk Assessment

This IMA webinar, sponsored by Workiva, focuses on risk assessment—conceptualizing how it fits into an organization, discussing risk appetite, and understanding implementation factors associated with risk management. 


Rapid7 Launches Global Strategic Services Practice
Nicholas Percoco
Vice President of Strategic Services
Rapid7





Rapid7, a leading provider of security analytics software and services, has announced the launch of a new Global Strategic Services Practice to help security executives and teams dramatically improve their ability to solve the cyber security challenges they face today and in the future.

Time for Grown-Ups To Run IT Security
Philip Lieberman
President
Lieberman Software

The latest repeats of the massive data breaches seen at Target and other major retailers should be proof that existing "detect-and-respond" perimeter security solutions are utterly ineffective.

Roundtable


The need to track the actions of users inside a company has greatly increased the amount of data that entities must collect to ensure a complete view of all activity.


Jim Pflaging
President and CEO
SenSage
More Roundtables > >


Solutions
Scalable E-Discovery Through The Cloud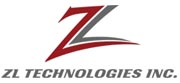 ZL Technologies, the leader in archiving, records management, and e-discovery software for large enterprises, has expanded its flagship product Unified Archive (UA) as a software-as-a-service solution (SaaS) through a close partnership with SunGard Availability Services.

More Solutions > >