Webinars
Managing Corruption Risks in Emerging Markets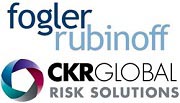 Anti-corruption laws are being enforced with more vigour than ever, in Canada and abroad, with wide ranging impacts on business, their directors, officers and shareholders.


Now Is the Time for Secure DNS
Arya Barirani
Vice President of Product Marketing
Infoblox





The Domain Name System (DNS) is critical network infrastructure; without DNS the Internet can't function. This universal need for DNS hasn't escaped the notice of cybercriminals, and today DNS attacks are one of the fastest-growing threat vectors.

Military Level Security for Banks
Philip Lieberman
President
Lieberman Software

The ability to overcome the typical financial defense-in-depth strategy outlined by JPMorgan points to capabilities that go beyond criminal activity and are in the realm of nation state capabilities.

Roundtable


The need to track the actions of users inside a company has greatly increased the amount of data that entities must collect to ensure a complete view of all activity.


Jim Pflaging
President and CEO
SenSage
More Roundtables > >


Solutions
Scalable E-Discovery Through The Cloud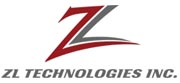 ZL Technologies, the leader in archiving, records management, and e-discovery software for large enterprises, has expanded its flagship product Unified Archive (UA) as a software-as-a-service solution (SaaS) through a close partnership with SunGard Availability Services.

More Solutions > >
Success Story
Food Retailer Eradicates Manual Spreadsheets

Trintech, a leading global provider of integrated software solutions for the Last Mile of Finance, has released this case study illustrating how international food retailer Delhaize Group has implemented its AssureNET GL software for financial process compliance.

More Success Stories > >