Editor's Bookshelf
XBRL for Dummies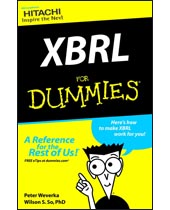 With the recent mandate by the Securities and Exchange Commission regarding the application of XBRL, knowing how to use this business reporting language is now a primary business imperative.
More Bookshelf > >


NSFOCUS Launches DDoS Mitigation for Web Hosting Providers
Frank Ip
Vice President of U.S. Operations
NSFOCUS





NSFOCUS, Inc. (NSFOCUS), a global provider of solutions and services for distributed denial of service (DDoS) mitigation, has introduced its Managed Security Service (MSS) to the North American market

Opening Statement at the SEC Open Meeting
Mary Jo White
Chair
Securities and Exchange Commission

This is an open meeting of the U.S. Securities and Exchange Commission on May 1, 2013. Today, the Commission will consider two proposals stemming from the Dodd-Frank Wall Street Reform and Consumer Protection Act.

Roundtable


The need to track the actions of users inside a company has greatly increased the amount of data that entities must collect to ensure a complete view of all activity.


Jim Pflaging
President and CEO
SenSage
More Roundtables > >


Solutions
Building Trust and Compliance in the Cloud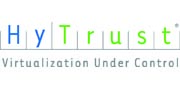 This paper highlights the systems, solutions, and approach Intel used in a joint proof of concept (PoC) with Taiwan Stock Exchange Corporation to address its business needs and increase the overall trust and security of its cloud infrastructure.

More Solutions > >
Success Story
Food Retailer Eradicates Manual Spreadsheets

Trintech, a leading global provider of integrated software solutions for the Last Mile of Finance, has released this case study illustrating how international food retailer Delhaize Group has implemented its AssureNET GL software for financial process compliance.

More Success Stories > >