Exploring Strong Investor Confidence in U.S. Stock Exchanges
Cindy Fornelli
Executive Director
Center for Audit Quality





According to a new "pulse poll " from the Center for Audit Quality (CAQ), data security, regulatory oversight, and longevity are the most important factors behind rising investor confidence levels in U.S. stock exchanges.

No More Patch Tuesday for Windows XP – Are You Secure?
Robert Foley
CEO
Matrix Global Partners

Integrity and stability for business systems running Windows XP are non-negotiable—even without formal Microsoft support, hotfixes and the infamous Patch Tuesdays security must be addressed.

Roundtable


The need to track the actions of users inside a company has greatly increased the amount of data that entities must collect to ensure a complete view of all activity.


Jim Pflaging
President and CEO
SenSage
More Roundtables > >


Solutions
Building Trust and Compliance in the Cloud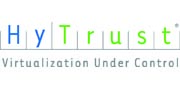 This paper highlights the systems, solutions, and approach Intel used in a joint proof of concept (PoC) with Taiwan Stock Exchange Corporation to address its business needs and increase the overall trust and security of its cloud infrastructure.

More Solutions > >