Enhanced Finance Controls
Therese Tucker
CEO
BlackLine Systems





BlackLine has been listed by Gartner as a 'Best-of-Breed' provider for Enhanced Finance Controls and Automation (EFCA) Software – a renamed category formerly called Close/Reconciliation Management by the global technology industry research leader.


People in the News
Varma to Head Lab

Vinod Varma
Head of Engineering
Silicon Valley R&D Digital Security Lab
Avira
Vinod Varma has been promoted to head of engineering for Avira's new Silicon Valley R&D Digital Security Lab.

More People in the News > >

Roundtable


The need to track the actions of users inside a company has greatly increased the amount of data that entities must collect to ensure a complete view of all activity.


Jim Pflaging
President and CEO
SenSage
More Roundtables > >


Solutions
Scalable E-Discovery Through The Cloud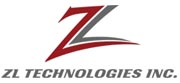 ZL Technologies, the leader in archiving, records management, and e-discovery software for large enterprises, has expanded its flagship product Unified Archive (UA) as a software-as-a-service solution (SaaS) through a close partnership with SunGard Availability Services.

More Solutions > >