McAfee Earns DOD's Approved Products List
Scott Montgomery
VP and Chief Technology Officer, Public Sector
McAfee





McAfee, part of Intel Security Group and a leading provider of comprehensive security solutions to the U.S. federal government, have announced that McAfee's Security Information and Event Management (SIEM) solution, including McAfee Enterprise Security Manager and supporting products, has been named to the U.S. Department of Defense (DoD) Unified Capabilities Approved Products List (UC APL). McAfee's is the first and only SIEM to be added to the UC APL, which also includes additional McAfee products.

Rights Structure as a Living Entity
Dean Wiech
Managing Director
Tools4ever

Many organizations are seeing that some degree of contamination creeps into the rights structure of their file system, possibly because of technical contamination resulting from changes in the server on which the system runs (switching from Novell to NT4 then to Windows 2003 and on to Windows 2008, etc.), or it could also be the result of changes in the organization when IT services are centralized or departments merge.

People in the News
Seth Rosensweig Named as Principal in PwC's Advanced Risk & Compliance Analytics Practice

Seth Rosensweig
Principal, Advanced Risk & Compliance Analytics
PWC
PwC US has announced that Seth Rosensweig has joined the firm as a principal in the Risk Assurance practice to support its growing Advanced Risk & Compliance Analytics (ARCA service line. Rosensweig will work closely with John Sabatini, a principal in PwC's Risk Assurance practice who leads ARCA, to provide data analytics services that help clients strengthen their risk and regulatory compliance functions.

More People in the News > >

Roundtable


The need to track the actions of users inside a company has greatly increased the amount of data that entities must collect to ensure a complete view of all activity.


Jim Pflaging
President and CEO
SenSage
More Roundtables > >


Solutions
Building Trust and Compliance in the Cloud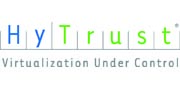 This paper highlights the systems, solutions, and approach Intel used in a joint proof of concept (PoC) with Taiwan Stock Exchange Corporation to address its business needs and increase the overall trust and security of its cloud infrastructure.

More Solutions > >