SIEM Solutions Don't Reduce Security Incidents
Michael Fimin
CEO
Netwrix Corporation





In a survey of 800 IT professionals working for companies of all sizes involved in more than 30 industries, 74% of IT professionals who have deployed a SIEM (security information and event management) solution admitted that it didn't significantly reduced security incidents.

The Home Depot Hack
Matt Zanderigo
Senior Product Marketing Manager
ObserveIT

Legendary boxer Mike Tyson once said that "everyone has a plan…until they get punched in the mouth."

Roundtable


The need to track the actions of users inside a company has greatly increased the amount of data that entities must collect to ensure a complete view of all activity.


Jim Pflaging
President and CEO
SenSage
More Roundtables > >


Solutions
Scalable E-Discovery Through The Cloud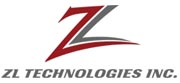 ZL Technologies, the leader in archiving, records management, and e-discovery software for large enterprises, has expanded its flagship product Unified Archive (UA) as a software-as-a-service solution (SaaS) through a close partnership with SunGard Availability Services.

More Solutions > >
Success Story
Food Retailer Eradicates Manual Spreadsheets

Trintech, a leading global provider of integrated software solutions for the Last Mile of Finance, has released this case study illustrating how international food retailer Delhaize Group has implemented its AssureNET GL software for financial process compliance.

More Success Stories > >