Enhanced Finance Controls
Therese Tucker
CEO
BlackLine Systems





BlackLine has been listed by Gartner as a 'Best-of-Breed' provider for Enhanced Finance Controls and Automation (EFCA) Software – a renamed category formerly called Close/Reconciliation Management by the global technology industry research leader.


People in the News
Eric Berman Joins Venable in Washington

Eric Berman
Counsel
Venable
Mr. Berman has handled all areas of antitrust issues, including representing companies before the FTC and the DOJ's Antitrust Division in merger reviews and counseling companies and associations on antitrust compliance issues.

More People in the News > >

Roundtable


The need to track the actions of users inside a company has greatly increased the amount of data that entities must collect to ensure a complete view of all activity.


Jim Pflaging
President and CEO
SenSage
More Roundtables > >


Solutions
Building Trust and Compliance in the Cloud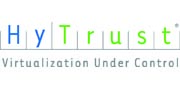 This paper highlights the systems, solutions, and approach Intel used in a joint proof of concept (PoC) with Taiwan Stock Exchange Corporation to address its business needs and increase the overall trust and security of its cloud infrastructure.

More Solutions > >
Success Story
Banco Volkswagen Adopts SAS Credit Platform

SAS is Bank Volkswagen's new supplier for operations support solutions. Volkswagen Financial Services AG´s Brazilian subsidiary will adopt SAS Real-Time Decision Manager and SAS Enterprise GRC Support in an effort to improve credit policy enforcement, workflow analysis and credit disbursement.

More Success Stories > >