Internal Audit Case Study Competition
Cindy Fornelli
Executive Director
Center for Audit Quality





The Center for Audit Quality (CAQ) applauds the winners of the Internal Audit Case Study Competition, held at the Los Angeles Athletic Club on October 23, 2014.

Military Level Security for Banks
Philip Lieberman
President
Lieberman Software

The ability to overcome the typical financial defense-in-depth strategy outlined by JPMorgan points to capabilities that go beyond criminal activity and are in the realm of nation state capabilities.

Roundtable


The need to track the actions of users inside a company has greatly increased the amount of data that entities must collect to ensure a complete view of all activity.


Jim Pflaging
President and CEO
SenSage
More Roundtables > >


Solutions
Building Trust and Compliance in the Cloud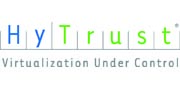 This paper highlights the systems, solutions, and approach Intel used in a joint proof of concept (PoC) with Taiwan Stock Exchange Corporation to address its business needs and increase the overall trust and security of its cloud infrastructure.

More Solutions > >
Success Story
Food Retailer Eradicates Manual Spreadsheets

Trintech, a leading global provider of integrated software solutions for the Last Mile of Finance, has released this case study illustrating how international food retailer Delhaize Group has implemented its AssureNET GL software for financial process compliance.

More Success Stories > >