Enhanced Finance Controls
Therese Tucker
CEO
BlackLine Systems





BlackLine has been listed by Gartner as a 'Best-of-Breed' provider for Enhanced Finance Controls and Automation (EFCA) Software – a renamed category formerly called Close/Reconciliation Management by the global technology industry research leader.

Back to Basics: 7 Common Pitfalls of Security Policy Management
Nimmy Reichenberg
VP Marketing and Strategy
AlgoSec

It's no surprise to security practitioners that managing security is becoming more and more demanding. We are facing more threats, greater complexity and increased demand for both security and application connectivity.

People in the News
Departing SDNY Prosecutor Antonia Apps to Join Milbank

Antonia Apps
Partner, Global Litigation Department
Milbank
Milbank, Tweed, Hadley & McCloy announced that Antonia M. Apps, who for the past several years prosecuted some of the highest-profile securities fraud and insider trading cases brought by the U.S. Attorney's Office for the Southern District of New York, is joining the firm as a partner in its Global Litigation Department.

More People in the News > >

Roundtable


The need to track the actions of users inside a company has greatly increased the amount of data that entities must collect to ensure a complete view of all activity.


Jim Pflaging
President and CEO
SenSage
More Roundtables > >


Solutions
Scalable E-Discovery Through The Cloud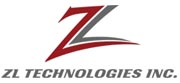 ZL Technologies, the leader in archiving, records management, and e-discovery software for large enterprises, has expanded its flagship product Unified Archive (UA) as a software-as-a-service solution (SaaS) through a close partnership with SunGard Availability Services.

More Solutions > >
Success Story
Banco Volkswagen Adopts SAS Credit Platform

SAS is Bank Volkswagen's new supplier for operations support solutions. Volkswagen Financial Services AG´s Brazilian subsidiary will adopt SAS Real-Time Decision Manager and SAS Enterprise GRC Support in an effort to improve credit policy enforcement, workflow analysis and credit disbursement.

More Success Stories > >