Top 5 Security Predictions for 2015
Kasey Cross
Security Evangelist
A10 Networks

This set of Top 5 security predictions also offers recommendations on how to protect your organizations' network throughout the year. With so many breaches and exploits it was difficult to narrow the list to a Top 5.

People in the News
Departing SDNY Prosecutor Antonia Apps to Join Milbank

Antonia Apps
Partner, Global Litigation Department
Milbank
Milbank, Tweed, Hadley & McCloy announced that Antonia M. Apps, who for the past several years prosecuted some of the highest-profile securities fraud and insider trading cases brought by the U.S. Attorney's Office for the Southern District of New York, is joining the firm as a partner in its Global Litigation Department.

More People in the News > >

Roundtable


The need to track the actions of users inside a company has greatly increased the amount of data that entities must collect to ensure a complete view of all activity.


Jim Pflaging
President and CEO
SenSage
More Roundtables > >


Solutions
Scalable E-Discovery Through The Cloud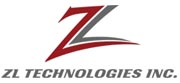 ZL Technologies, the leader in archiving, records management, and e-discovery software for large enterprises, has expanded its flagship product Unified Archive (UA) as a software-as-a-service solution (SaaS) through a close partnership with SunGard Availability Services.

More Solutions > >