News


< Back
Risk-Management : Technology : Network Vulnerabilities :
Compromised User Credentials

Today's Most Common Attacker Methodology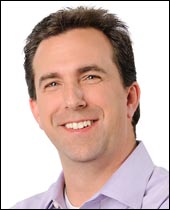 Lee Weiner
Senior VP of Products and Engineering
Rapid7


Rapid7 Empowers Organizations to Easily Simulate, Detect and Investigate Compromised User Credentials, Today's Most Common Attacker Methodology

Metasploit Pro facilitates efficient risk assessment by simulating credential-based attacks; UserInsight accelerates incident detection and investigation by identifying compromised users

Rapid7, a leading provider of security analytics software and services, has announced enhancements to Rapid7 Metasploit Pro and Rapid7 UserInsight to help security professionals detect and investigate compromised user credentials, the number one attack vector on computer systems. Exploiting user credentials to get a foothold in an organization and then move laterally across the network has become increasingly popular among attackers and is very hard to detect. Attackers harvest usernames and passwords through simple guessing, phishing, or by reusing credentials from public password leaks. Metasploit Pro now enables organizations to simulate attacks where credentials are compromised, to efficiently assess security risks, while UserInsight introduces a number of new capabilities for detecting and investigating suspicious user behavior.

"The 2014 Verizon Data Breach Investigations Report identified stolen credentials as the most common attack methodology; it's critical that our customers are able to detect and respond to this kind of activity rapidly."

"Our latest innovations leverage our deep understanding of the attacker mindset – combining insight from the Metasploit community, Rapid7 Labs research, and our services teams – to enable our customers to detect and contain security incidents quickly and effectively," said Lee Weiner, senior vice president of products and engineering at Rapid7. "The 2014 Verizon Data Breach Investigations Report identified stolen credentials as the most common attack methodology; it's critical that our customers are able to detect and respond to this kind of activity rapidly."

Metasploit introduces simple management and reuse of credentials for penetration tests

Mirroring the increased use of stolen credentials by attackers, 59% of penetration testers focus more than half of their security assessments on credentials versus exploits, according to a 2014 survey1. Penetration testers typically use stolen credentials to compromise machines that in turn contain new credentials, repeating the process until they have extracted key data from the network. The biggest challenge of simulating these attacks often rests in effectively managing the large number of passwords, hashes, and SSH keys.

Metasploit Pro 4.10 increases productivity for penetration testers who leverage credentials to compromise large networks. It keeps track of credentials, including where they were gathered and which systems were compromised. The new features simplify and automate the reuse of credentials, and leverage them to gather more. This exploits the facts that users rarely use unique passwords per application, and that passwords are cached on the systems they use.

Metasploit Pro 4.10 is available immediately.

UserInsight helps quickly detect and investigate attacks using stolen user credentials

Most organizations have no way to distinguish an authorized user from a malicious attacker using stolen credentials, leaving the entire organization vulnerable to today's primary attack vector. Rapid7 UserInsight addresses this growing exposure by providing the ability for a security team to detect and investigate breaches and compromised user credentials across the organization. UserInsight integrates and correlates data from numerous native security event sources and other monitoring tools to recognize and prioritize attacks that would previously have escaped detection. Only UserInsight can combine context from users, end points, and cloud services with advanced detection techniques, such as honeypots, to help security teams respond to these types of attacks.

New updates to UserInsight include:

Agentless monitoring of endpoint activity: Detecting credential-based attacks requires endpoint monitoring, which traditionally requires deploying an agent to each system. UserInsight now detects attacks that can only be seen by monitoring endpoints such as lateral movement and privilege escalation. This is accomplished without an agent, so administrators do not need to deploy or manage software clients. This capability also enables customers to discover malware by reviewing rare and unique processes.

Spot malicious network scans: Once attackers gain access to the environment, for example by using credentials, they need to map out the network and identify potential targets. Honeypots can detect and alert on these types of scans, but security professionals often find them hard to deploy and maintain. UserInsight can now automatically deploy and maintain honeypots, making it quick and easy to spot attackers planning their next move.

Visually follow attackers' footsteps: Once an intruder has been identified, it is important to trace their footsteps through the network to identify which assets and users may have been compromised. UserInsight's new User Graph enables visual tracking of users accessing assets and automatically highlights attempts to access critical assets or elevate privileges. Armed with this information, teams can accelerate incident response and identify other users who may have been involved.

About Rapid7 Metasploit

Knowing your opponents' moves helps you better prepare your defenses. Metasploit, backed by a community of 200,000 open-source users and contributors, gives you that insight. It's the most popular penetration testing solution on the planet. With an average of 1.2 exploits added each day, Metasploit allows you to find your weaknesses before a malicious attacker does. Rapid7 Metasploit Pro is the only solution that increases productivity of penetration testers by automating repetitive and time-consuming tasks, easily simulating advanced attacks through evading defensive solutions, and producing one-click reports that would otherwise take days to pull together. It also helps prioritize and demonstrate risk through closed-loop vulnerability validation, and measure security awareness through simulated phishing emails. Integration with Rapid7 Nexpose validates vulnerabilities in your environment, demonstrates risk, and prioritizes action plans. End-to-end phishing campaigns allow you to safely test user behavior with analytics to tell you who fell for the bait. Plus, you can view campaign results in Rapid7 UserInsight for a more complete view of user risk.

About Rapid7 UserInsight

Rapid7 UserInsight helps security professionals quickly and easily detect and investigate incidents. Only UserInsight can combine context from users, endpoints, mobile, and cloud services with advanced detection techniques, such as honeypots, to help security teams respond to these types of attacks. UserInsight works by automatically detecting breaches and lateral movement inside the network perimeter. By creating a baseline of "typical" behavior for each user, UserInsight can identify unusual or suspicious behavior. This enables it to detect user account compromises with high accuracy and adds needed user context to any investigation. When a compromise is detected, UserInsight simplifies incident investigation because of its unique capability to easily show the relationship between incidents, users and assets. Security teams get a comprehensive view into user activity before and after any possible incident without the need to manually correlate logs. Incident responders can quickly identify other users who may have been impacted by the same attack.

About Rapid7

Rapid7's IT security data and analytics solutions collect, contextualize and analyze the security data you need to fight an increasingly deceptive and pervasive adversary. Unlike traditional vulnerability assessment or incident management, Rapid7 solutions uniquely provide insight into the security state of your assets and users across virtual, mobile, private and public cloud networks. They enable you to fully manage your risk, simplify compliance, and identify, investigate and stop threats faster. Our threat intelligence, informed by members of the Metasploit open source community and the industry-leading Rapid7 Labs, provides relevant context, real-time updates and prioritized risk. Our solutions are used by more than 25% of the Fortune 1000 and nearly 3,000 enterprise, government and small business organizations across 78 countries.