News


< Back
Risk-Management : Business Risk Information : Analytics :
CRN Names Skyfence Coolest Cloud Startup of 2014

Leading News Outlet for IT Channel Identifies Companies that Can Revolutionize A Revolutionary Business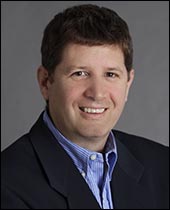 Ofer Hendler
CEO
Skyfence


Skyfence, the company that automates visibility and control over cloud apps, has announced that it has been named one of the Coolest Cloud Startups of 2014 by CRN magazine. The elite list of 10 vendors is comprised of startups that are innovating and changing the game to seriously disrupt an industry already in constant flux. The Skyfence Cloud Gateway was recognized for its unique ability to provide visibility over employee access to cloud applications and protect corporate data residing in them
The Skyfence Cloud Gateway provides advanced capabilities to address the blind spot and security gaps created by the adoption of authorized and unauthorized cloud apps. Skyfence is architected to enable the safe and productive use of apps such as Salesforce.com, NetSuite, Office 365, Google Apps and others, by monitoring activity, assessing risk and protecting data in the cloud not addressed by traditional perimeter and endpoint controls.
According to CRN, "Dominant conglomerates like Amazon, Microsoft and Google are solidifying their hold on the cloud, increasingly controlling the evolution of the industry with hardware and software advancements implemented at a scale that seems to preclude anyone else from being competitive. But these 10 startups are innovating and changing the game. They're looking to seriously disrupt an industry already in constant flux."
"Gaining visibility and control over cloud app usage is difficult for even the largest organizations with deep in-house IT resources," said Ofer Hendler, CEO of Skyfence. "The Skyfence Cloud Gateway enables channel providers to offer their customers a managed service that can transparently discover, monitor, secure and audit cloud app usage without deploying any hardware."
About The Channel Company
The Channel Company is the channel community's trusted authority for growth and innovation, with established brands including CRN, XChange Events, IPED, and SharedVue. For more than three decades, we have leveraged our proven and leading-edge platforms to deliver prescriptive sales and marketing solutions for the technology channel. The Channel Company provides Communication, Recruitment, Engagement, Enablement, Demand Generation and Intelligence services to drive technology partnerships. Learn more at www.thechannelcompany.com.
About Skyfence
Skyfence, an Imperva (NYSE: IMPV) company, automates visibility and control over cloud apps. The Skyfence Cloud Gateway accurately identifies all application use and analyzes related risks. With Dynamic User and Device Fingerprinting™, organizations can enforce controls for cloud and production apps to prevent account-centric threats, meet compliance and protect data. With Skyfence, users get the apps they want and IT gets the visibility they need.