News


< Back
Risk-Management : Anti-corruption : Liability :
Bar Raised for Multinationals in Brazil

Risk management programs need to be reviewed to ensure compliance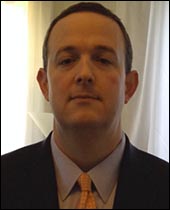 Machua Millett
Senior VP FINPRO Practice
Marsh


Multinational companies operating in Brazil should review their risk management programs to ensure they meet the tough new anti-corruption standards set by the Clean Company Act, which went into effect earlier this year, Marsh said in a new report.
The Act, which was crafted to be in compliance with anti-corruption protocol established by the Organization for Economic Co-operation and Development (OECD), holds companies doing business in Brazil liable, for the first time, for an employee's corrupt actions. Furthermore, liability can be applied without proving corrupt intent. Simply promising a bribe is enough to constitute wrongdoing, Marsh explained in its latest Marsh Risk Management Research Briefing, Brazilian Anti-Corruption Law Holds Corporations Accountable.
In addition, fines under Brazil's anti-corruption law are not capped by the amount of the offense. This increases the risk for both domestic and foreign firms since the law applies to those headquartered in Brazil as well as firms that have subsidiaries, branch offices, or other representation there, Marsh's report said.
"As developing countries like Brazil continue to take a more active role in policing the activities of foreign companies doing business within their borders, it is critical that multinationals operating in the country review their risk management programs to ensure they meet the new standards," said Machua Millett, a senior vice president in Marsh's FINPRO Practice, and author of the report. "Failure to do so could result in penalties and other restrictions and sanctions."
In addition to having the right compliance protocols and policies in place, multinationals are advised to also evaluate their insurance programs to ensure they are tailored to the specific realities of the new anti-corruption law, the report notes. Among the factors to consider:
Is the definition of "claim" constructed to include civil, criminal, administrative, and/or regulatory investigations?
Are definitions crafted to accurately describe the insured entity and what is meant by a "wrongful act"?
Does the coverage extend to all costs of an investigation, not just the legal fees?
Is the coverage worldwide or limited by jurisdiction?
About Marsh
Marsh is a global leader in insurance broking and risk management. We help clients succeed by defining, designing, and delivering innovative industry-specific solutions that help them effectively manage risk. We have approximately 27,000 colleagues working together to serve clients in more than 100 countries. Marsh is a wholly owned subsidiary of Marsh & McLennan Companies (NYSE: MMC), a global professional services firm offering clients advice and solutions in the areas of risk, strategy, and human capital. With more than 54,000 employees worldwide and approximately $12 billion in annual revenue, Marsh & McLennan Companies is also the parent company of Guy Carpenter, a global leader in providing risk and reinsurance intermediary services; Mercer, a global leader in talent, health, retirement, and investment consulting; and Oliver Wyman, a global leader in management consulting.