People in The News


< Back
Compliance : PCI Security : Data Security Standard PCI DSS :
Crutchley Promoted to Director of R&D Digital Security Lab for Avira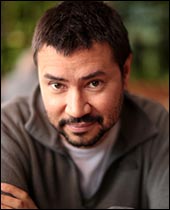 Leon Crutchley
Mobile Products Manager
Avira


Leon Crutchley was recently promoted to Director of the Research & Development Lab for Avira, based out of Avira's Burlingame office. Crutchley will be in charge of running the lab, which is tasked with looking at security issues 2-5 years in the future, developing software solutions for both desktop and mobile devices and then implementing those products.

"It is a very exciting time at Avira as we are tasked with imagining how the world of software will look to consumers two to five years in the future, and what the online security threats will be," said Leon Crutchley, Director of Avira's R&D Digital Security Lab. "Our team will design security software concepts for the future, present the prototypes to the executive management team for evaluation and then work with our product teams to develop the prototypes with the most potential into full consumer products and bring them to market."
Leon will bring his experience in bringing innovative new mobile products to market, to the Lab. Prior to building Avira's mobile applications for Android and iOS, and taking them to over 8 million downloads, he founded the award winning location based application Flypost. The entire Flypost team were subsequently acquired by Avira and relocated from London to California to form the core of their mobile team. The move demonstrated Avira's commitment to mobile and Silicon Valley.

Leon writes and speaks regularly on mobile and security issues. Crutchley was formerly director of Avira's mobile division.