People in The News


< Back
Risk-Management : Business Risk Information : Analytics :
Seth Rosensweig Named as Principal in PwC's Advanced Risk & Compliance Analytics Practice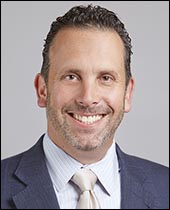 Seth Rosensweig
Principal, Advanced Risk & Compliance Analytics
PWC


PwC US has announced that Seth Rosensweig has joined the firm as a principal in the Risk Assurance practice to support its growing Advanced Risk & Compliance Analytics (ARCA service line. Rosensweig will work closely with John Sabatini, a principal in PwC's Risk Assurance practice who leads ARCA, to provide data analytics services that help clients strengthen their risk and regulatory compliance functions.

"Regardless of the industry, companies can make smarter business decisions and comply with constantly evolving regulations by having a greater understanding of their data and the systems that manage this information," said Dean Simone, leader of PwC's U.S. Risk Assurance practice. "To stay ahead and manage risk, they must draw upon the most innovative and advanced enterprise-wide business approaches to data analytics. At PwC, we've assembled a deep bench of experienced industry professionals like Seth, who have strong track records developing tailored, high-quality risk and compliance solutions that enable senior management to focus on the high-risk areas of their business."

Throughout his career, Rosensweig has been a leader in innovating and launching advanced data and technology solutions focused on risk, regulatory and compliance, and operational risks, among others. Prior to joining PwC, Rosensweig led the financial services risk and compliance technology service offerings of a leading management consulting advisory firm and was responsible for the build-out of their financial services office. Before that, he co-led the financial services risk and compliance technology group at a global accounting and consulting firm, which included development of programs to support compliance with Dodd-Frank and consumer compliance regulations.

"Seth brings additional talent and technical industry experience to our growing ARCA practice," said Sabatini. "We're combining seasoned professionals and innovative solutions to help our clients monitor their businesses in real time and harness their data in powerful new ways."

Rosensweig is a frequent speaker at leading industry events that focus on the use of information and analytics to improve operating margins, risk management, and compliance technology. He earned a Master's degree in business management from Columbia University and a Bachelor's degree from the University of Delaware.

"This is a great opportunity to work with an extremely talented group of professionals who are solely focused on risk and finding solutions for their clients," said Rosensweig. "This new role will allow me to draw on my background in highly-regulated industries like financial services and energy to turn our clients' data into actionable intelligence and insights that address business and compliance issues."

Rosensweig is among the latest experienced senior executives to join PwC's ARCA practice, which has grown rapidly since its inception in 2012. ARCA also recently welcomed a new Managing Director, Michael Florence, who is based in Dallas. Florence has significant experience in anti-money laundering and global sanctions requirements and advises clients on all aspects of their risk and compliance programs. His addition is further confirmation of PwC's commitment to expanding the capabilities and geographic breadth of its Risk Assurance practice.

About PwC's Risk Assurance Practice
PwC understands that significant risk is rarely confined to discrete areas within an organization. Rather, most significant risks have a wide-ranging impact across the organization. As a result, PwC's Risk Assurance practice has developed a holistic approach to risk that protects business, facilitates strategic decision making, and enhances efficiency. This approach is complemented by the extensive risk and controls technical knowledge and sector-specific experience of its Risk Assurance professionals. The end result is a risk solution tailored to meet the unique needs of clients.

About PwC US
PwC US helps organizations and individuals create the value they're looking for. We're a member of the PwC network of firms in 157 countries with more than 184,000 people. We're committed to delivering quality in assurance, tax, and advisory services.