People in The News


< Back
Risk-Management : Business Risk Information : Analytics :
RiskIQ Appoints Erik Laird Executive Vice President of Sales
Former HP Executive will Drive Revenue Generation for Web and Mobile Threat Detection Technology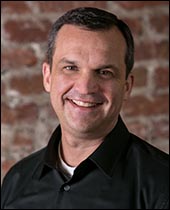 Erik Laird
Executive Vice President of Sales
RiskIQ


RiskIQ, the company that reveals enterprise risks outside the firewall, has announced that former HP Enterprise Security sales executive Erik Laird has joined the company as Executive Vice President of Sales. He will build and manage the company's sales organization, and drive revenue generation strategy for the RiskIQ web and mobile digital asset discovery, threat detection and risk intelligence cloud technology.
"Erik has deep experience in enterprise security and infrastructure software sales with industry leaders like HP and successful start-ups including Opsware and BEA Systems," said Elias Manousos, CEO of RiskIQ. "He knows how to build world class sales teams and grow markets rapidly, which will help RiskIQ capitalize on accelerating demand for our web and mobile threat detection technology. We are thrilled to welcome Erik to our management team."
Erik is the second key executive to join RiskIQ since the company announced a $25 million investment from Battery Ventures and Summit Partners last month. Former Google executive Ben Harknett recently joined the company to lead sales, business development and channels in EMEA. RiskIQ is growing rapidly to meet demand for its web and mobile asset discovery, threat detection and risk intelligence cloud technology which detects brand fraud and malware threats that target customers.
Erik has more than 20 years of enterprise software sales experience. He joined RiskIQ from HP, where he was vice president of sales for HP Enterprise Security Product's largest critical mass territory. During his tenure at HP, Erik led the integration of several distinct sales forces from ArcSight, Fortify and Tipping Point into a cohesive HP Enterprise Security Products team across the Central and Western United States. Prior to HP, Erik managed sales for Opsware (which was acquired by HP in July 2007) and BEA Systems, Object Design eXcelon Corp. and Parametric Technology Corporation (NASDAQ: PTC). He holds a Bachelor of Business Administration degree from Georgia State University.
"RiskIQ has developed a very powerful technology, at a global scale, that can police web sites and app stores for security threats that target a brand's customers," said Erik. "Preventing fraud and privacy violations that exploit customers by abusing a company's web properties and mobile offerings is rapidly becoming a priority for Fortune 1000 companies. RiskIQ is positioned to capture a lion's share of this market."
About RiskIQ
RiskIQ detects online threats that exploit customers and damage enterprise brands. The company discovers and continuously analyzes web and mobile assets from the user perspective to detect malware, fraud and brand infringements. RiskIQ's cloud service is used by eight of the 10 largest financial institutions in the U.S. and five of the nine leading Internet companies in the world. The company is headquartered in San Francisco and is backed by Battery Ventures and Summit Partners.