People in The News


< Back
Risk-Management : Risk Assessment : Information Assets :
Gary Evans Appointed Regional Sales Executive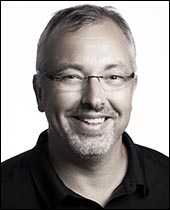 Gary Evans
Southwest Region Sales Executive
Riskonnect


Riskonnect has announced the appointment of Gary Evans as Southwest Region Sales Executive. Under the leadership of Jack Tatum, Vice President, Global Business Development, Riskonnect's exponential growth and enviable market penetration has firmly established Riskonnect as the leading provider of risk management information system solutions. With these new appointments to the global sales team, Tatum will continue focusing on the important task of introducing Riskonnect's value to organizations across the globe. Sherwood will lead the global sales team as Riskonnect expands its regional domestic and international teams.
"Jack Tatum has been, and continues to be, instrumental in introducing the risk and insurance industry to Riskonnect and to the value our solutions bring to global companies. His passion for how our innovative solutions are changing the industry is unmatched, and he conveys that passion to our future clients. Riskonnect's contagious energy is sustaining our momentum in gaining market share, and Mike Sherwood is ready to lead our global sales team as more risk professionals discover the benefits of the Riskonnect solution," said Bob Morrell, Riskonnect CEO.

Gary Evans is tapped as Regional Sales Executive for the Southwest Region, and he brings an impressively broad experience encompassing 20 years in risk management technology. Evans joins Riskonnect from Marsh CS Stars, where he most recently was responsible for sales and relationship management for the West Zone. His tenure with Marsh CS Stars includes 10 years with Corporate Systems, where he gained significant experience in risk consulting, sales, account and project management, compliance, analytics, and claims administration. Evans brings extensive experience in delivering solutions that provide efficiency, accuracy, and elevate the value of risk management within organizations.

About Riskonnect
Riskonnect, Inc. provides the premier, enterprise-class risk management work platform, configured to meet clients' existing business processes. Riskonnect provides risk technology solutions for Incident/Claim Intake and Management, Certificates, Policies, Healthcare Risk Management and Patient Safety, Governance Risk & Compliance, Environmental Health & Safety, and more – all on a single, fully integrated platform. Riskonnect products are all connected, allowing users to navigate easily within the system to review, analyze, and report on data from user-friendly web-based interfaces that provide a single point of access for global organizations.