People in The News


< Back
Governance : Research : Data and Analytics : Analyst
Paul Rowady Promoted at TABB Group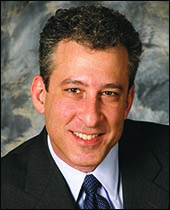 Paul Rowady
Principal, Head of Research for New Data & Analytics IT Practice
TABB Group


TABB Group has promoted Paul Rowady to principal, head of research for the capital markets research and consulting firm's new Research Alliance Data & Analytics (DnA) IT practice. Rowady has over 24 years of proprietary trading and capital markets experience with a background in strategy research, risk management and trading technology, with specific expertise in derivatives, highly automated trading systems and data management initiatives.
"Paul has been a valuable asset at TABB for the past five years and his talents have been equally important to our private consulting engagements as well as our subscription-based research catalog," says Bob Iati, a TABB partner, global head of consulting. "His diverse experience in capital markets combined with his passion for both data and analytics will provide unique leadership to our expanding DnA practice."
Rowady joined TABB Group as a senior research analyst in 2009 from Alphacution LLC, which he founded, focusing on design and development for market intelligence and data management systems and where he holds a patent for an automated event-risk research platform.

From 2001 to 2004, he was managing director of research at Ritchie Capital Management, a multi-strategy hedge fund manager where, in addition to leading the research team and business development for major investors, he designed a centralized trading intelligence system and directed development of a customized investor relationship management system, instrumental in achieving AuM of $3 billion.

From 1996 to 2004, he was a partner and chief investment officer at Quantlab Financial, LLC, leading the development of highly-automated trading strategies. He began his career as a research analyst and portfolio manager at O'Connor & Associates, LP.

He earned a Master of Management from the J. L. Kellogg Graduate School of Management at Northwestern University and a BS in business administration from Valparaiso University.
Rowady's recent research includes:
About TABB Group
Based in New York and London, TABB Group is the research and consulting firm focused exclusively on capital markets, based on the interview-based, "first-person knowledge" research methodology developed by Larry Tabb.