People in The News


< Back
Governance : Technology : Law :
ITechLaw Elects Officers and Directors
Sajai Singh of J. Sagar Associates in India Is Organization's New President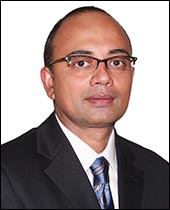 Sajai Singh
President
ITechLaw


The International Technology Law Association (ITechLaw) has announced a new slate of officers and a new board of directors. With members in more than 60 countries, ITechLaw is the leading worldwide organization representing lawyers in the technology sector and this week is holding its 2014 World Technology Law Conference & Annual Meeting in New York City.
The new President of ITechLaw is Sajai Singh of Bangalore, India, Partner in J. Sagar Associates, a leading national law firm. He heads the firm's Technology, Media & Telecommunication Practice, and his focus is on representing emerging technology companies in a range of industries. He has also assisted many international businesses and funds with investing in India. In addition to his practice of law, Singh conducts two professional skills development courses at the National Law School of India University. He is active with leading legal organizations, such as the American Bar Association, and he is often called to speak at international events. He has been part of ITechLaw leadership since 2010.
The new ITechLaw officers, who together make up the organization's executive committee, are:
President -- Sajai Singh, J. Sagar Associates, India
Vice President -- Jenna Karadbil, Humantelligence, United States
Treasurer -- Susan Barty, CMS Cameron McKenna LLP, United Kingdom
Secretary -- Robert Weiss, Neal Gerber Eisenberg LLP, United States
Assistant Secretary -- Christian Frank, Taylor Wessing LLP, Germany
Immediate Past President -- Kiran Sandford, Mishcon de Reya, United Kingdom
"As the first President from the Asia-Pacific region of the world, I look forward to continuing to expand the international reach of ITechLaw, which is one of our organization's most valuable benefits for members," said Singh. "To honor the confidence placed in me by the ITechLaw Board of Directors, I will work hard with all our committees and constituencies, to ensure that ITechLaw is well engaged and active in all corners of the globe."
The newly elected directors are:
Belen Arribas, Monereo Meyer Marinel-lo Abogados, SLP, Spain
Claire Bernier, ALTANA, France
Ceylin Beyli, CBL Law Office, Turkey
Peter Bräutigam, Noerr LLP, Germany
Philip Catania, Corrs Chambers Westgarth, Australia
Domenico Colella, Orsingher, Italy
Steven de Schrijver, ASTREA bv cvba, Belgium
Kevin Erdman, Reichel IP, LLP, United States
Truiken Heydn, TCI Rechtsanwalte, Germany
Peter Huppertz, Hoffmann Liebs Fritsch & Partner, Germany
Hele Karja, Glimstedt Law Firm, Estonia
Gabriela Kennedy, Hogan Lovells, Hong Kong
Roland Mathys, WENGER PLATTNER, Switzerland
Robert Milligan, Seyfarth & Shaw LLP, United States
Jose Ramon Morales, Garrigues, Spain
Jeremy Morton, CMS Cameron McKenna, United Kingdom
Matthew Mousley, Duane Morris, United States
Haakon Opperud, Thommessen, Norway
Rory J. Radding, Edwards Wildman, United States
Talha Salaria, L.A.W. (Lawyers At Work), India
Stefan Schicker, SKW Schwarz, Germany
Ira Schwartz, Parker Schwartz PLLC, United States
Dag Thorstensen, Haavind, Norway
Eugene Weitz, SAI Global, United States
Reinoud Westerdjik, Kennedy Van der Laan, Netherlands
ITechLaw's next event will be its annual European conference, which this year takes place in Paris, October 15-17, followed by the International India Conference, January 28-30, 2015 in Bangalore. The 2015 ITechLaw World Technology Law Conference and Annual Meeting will take place in San Diego, California, USA, April 29-May 1, 2015.
About the International Technology Law Association
Founded in 1971, ITechLaw is the world's premier organization representing lawyers in the technology sector. The organization's global membership spans six continents and embodies a broad spectrum of expertise. In addition to serving as a forum for members to discuss a wide range of legal issues, the association regularly organizes conferences that provide global networking opportunities and explore cutting-edge issues and trends in both information technology and intellectual property law.