People in The News


< Back
Risk-Management : Technology : Information Systems :
Industry Expert Tapped as Assistant VP of Professional Services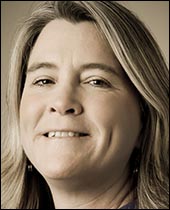 Cindy Rogers
Assistant VP of Professional Services
Riskonnect


Cindy Rogers was recently promoted to the role of Assistant Vice President of Professional Services at Riskonnect, Inc., a role in which she is responsible for overall implementation and delivery of products and solutions to clients, ongoing client support and client relationship development.
Rogers is a well-respected risk management technology expert, with years of experience in risk management. She specializes in establishing partnerships with clients – to find solutions that best fit their specific needs. Her expertise includes client relationship development and management, solutions innovation, project planning and management, problem analysis, identification and resolution, resource planning and development, service planning and delivery, quality and productivity improvement and strategic and operational planning.
Rogers joined Riskonnect in November of 2010, as Director of Professional Services. She was promoted in early 2013 to the newly created position, and reports directly to Roger Dunkin, Vice President. "Cindy is focused on delivering positive customer experiences. She is instrumental in working with Directors and Account Management teams to provide the level of service and innovation we demand in every customer touch," Dunkin said. "She has demonstrated her leadership through successful implementations that were on-time and on-budget and is dedicated to Riskonnect's focus on every critical component of customer success and being a customer company."
Prior to joining Riskonnect, she worked for 15 years in Professional Services and Operations Management at Risk Sciences Group (RSG), owned by Crawford & Company. Most recently, as Director of RSG's Southeastern Operations, Rogers led a team to most effectively apply risk management technology solutions by emphasizing a thorough understanding of each client's specific business needs. Before Risk Sciences Group, Cindy managed an underwriting unit for Prudential Reinsurance for nine years. She has a Bachelor's of Business in Risk Management from the University of Georgia.
Riskonnect, Inc., is the provider of a premier, enterprise-class technology platform for the risk management industry. As an independent innovator in risk management software, Riskonnect develops and markets a growing suite of software solutions on a world-class cloud computing model, helping clients elevate their risk management programs, safety solutions and programs for management of risks across the enterprise. Through its strategic, operational and insurable risk software applications, Riskonnect provides the risk management industry with the specific, configurable solutions needed to reduce losses, control risk and affect shareholder value.