Roundtable

< Back
What is the single most challenging Sarbanes-Oxley issue today?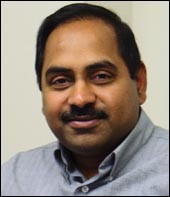 Sagar Anisingaraju
CEO
InfoStep, Inc.



Managing Accountability

From the initial efforts of dealing with Sarbanes Oxley Act (SOA) compliance, it is obvious that a small internal audit team alone cannot manage the gamut of requirements imposed by the act. Companies have to increase the control awareness among the operational management and empower them for the ongoing governance activity.

While such an empowerment is a good management doctrine, the real challenge lies in 'managing accountability.' How do companies measure the effectiveness of controls on a standard yardstick, identify deficiencies and make people accountable on an ongoing basis?

Companies, which address the above challenge, would succeed in converting governance into an integral part of corporate DNA.

Sagar Anisingaraju is President & CEO of InfoSTEP Inc. He has over 18 years of experience in the software industry in various capacities. His recent contribution to the industry includes product innovation in CSA based analytical applications for managing Internal Controls. He was a winner of Applications Development Trends Innovator Awards in 1997 and holds a Masters degree from Indian Institute of Technology, Kanpur, India.

InfoSTEP Inc. provides solutions for managing Internal Controls and Assurances. InfoSTEP is headquartered in Santa Clara, CA and has been providing assessment solutions since 1998.