Roundtable

< Back
What is the single most challenging Sarbanes-Oxley issue today?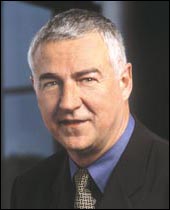 James Goodnight
CEO
SAS Institute



The last decade has seen events that have broken the trust in corporate America and sparked a whirlwind of change in how we all do business. Along with meeting government regulations of Sarbanes-Oxley, organizations are now expected to put together the pieces of a complex financial puzzle to renew trust while improving profitability and competitive advantage.

The biggest challenge of Sarbanes-Oxley for organizations is the issue of transparency. The need for defined business processes and procedures as well as dissemination of an enterprisewide compliance strategy within an organization is key - from the finance department through the entire enterprise.

Forward-thinking companies will do more than merely comply. They will use regulation and the need for transparency as an opportunity to improve their business, streamline operations, improve customer service, and boost their own performance. An innovative company can take the opportunity to go beyond mere financial reporting to a performance management system that helps keep all levels of an organization focused on overall corporate goals.

Regulation can also lead to innovation for technology vendors. For example, the SAS data management and analytical technologies used to gather data and report on new drug submissions to the U.S. Food & Drug Administration (FDA) are very relevant for use in gathering data on a company's internal operations and finances and submitting it to the U.S. Securities & Exchange Commission (SEC) as part of Sarbanes-Oxley compliance. Our SAS Corporate Compliance for Sarbanes-Oxley was inspired by and adapted from elements of our SAS Drug Development offering.

So, even though regulation is now a necessity for business, smart companies will leverage compliance as an opportunity to be innovative. For example, Merrill Lynch, one of the worlds leading financial management and advisory companies, recently invested in SAS Corporate Compliance for Sarbanes-Oxley to help continue compliance with the Sarbanes-Oxley Act. In addition, they also implemented operational risk management software from SAS within the same project. This combination will give Merrill Lynch an integrated, consistent interface and framework for risk and control self-assessment. With this, they plan to enhance shareholder value by driving improvements in business processes, corporate governance, business continuity planning and financial transparency. Instead of viewing Sarbanes-Oxley compliance as a quick symptom to fix, they are building an enterprise structure and strategy focused on financial intelligence and risk management to establish continuing success.