News


< Back
Compliance : Sarbanes Oxley : Fraud : Internal Controls
SAS's Best-Kept Secret Is Slowly Getting Out!

June 17, 2014 01:00 PM
Research applauds SAS for superior analytics, custom projects for clients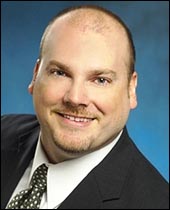 Cameron Jones
Security Intelligence Director
SAS Institute


"SAS is one of the best-kept secrets among enterprise fraud solution providers," says Aite Group's recent report, Enterprise Fraud Management: Still Evolving After All These Years. But word is clearly getting out – the research firm highlighted fraud and security intelligence as the fastest area of growth for SAS. The report also complimented SAS for its superior analytics and the ability to meet unique customer needs with custom projects.
"Advanced analytics is indispensable in fighting fraud," said Shirley Inscoe, Senior Analyst with Aite Group. "As fraud becomes more sophisticated and schemes more complex, simple rules are not adequate to protect the financial institution or its customers."
Recommending that financial institutions select a provider that can integrate into existing fraud prevention systems, as opposed to replacing existing tools, Aite Group adds that "many point solutions provide valuable insights needed to obtain a complete customer view."
SAS, says Aite Group, has "developed many fraud modules and has a strong case management system that helps integrate all the data needed." A comprehensive holistic customer view – as offered by SAS – is gained through analysis of customers, their relationships and correlating their transactional behavior to their account activity. This reduces false positives, resulting in a better customer experience.
"(A) centralized enterprise fraud management solution improves customer service through a single point of contact for the victimized customer" the report continues, because "the customer does not have to contact multiple departments." Centralization also improves operational efficiency. Additionally, solution providers who offer a full view of customers and their activity through robust case management tools will detect fraud more effectively and reduce false positives to a manageable and more cost-effective level.
The report pointed at SAS' particular strength to take "learned intellectual property from live deployments and incorporating those capabilities into the out-of-the-box SAS solution."
"After almost 20 years in the industry, the results I've seen from SAS advanced analytics to reduce false positives have yet to be matched," said Cameron Jones, Security Intelligence Director at SAS. "With advanced analytics, our clients have prevented revenue losses more efficiently from increased alert accuracy."
With a common analytics platform and module-based solutions for enterprise fraud and financial crime, SAS efficiently uncovers suspicious financial activity, provides a complete view of threats across the entire institution, and streamlines the investigation process.
Read the highlights from Enterprise Fraud Management: Still Evolving After All These Years.
ABOUT Aite Group
Aite Group partners with participants in the international financial services marketplace, leveraging our analysts' industry experience to challenge, to advise and to catalyze growth through independent market research and timely consulting. Attuned to the needs and strengths of our clients, Aite Group builds bridges, brokers insight, and offers actionable advice that companies rely on to build their relationships and grow their businesses. www.aitegroup.com
ABOUT SAS
SAS is the leader in business analytics software and services, and the largest independent vendor in the business intelligence market. Through innovative solutions, SAS helps customers at more than 70,000 sites improve performance and deliver value by making better decisions faster. Since 1976 SAS has been giving customers around the world THE POWER TO KNOW®.