News


< Back
Compliance : Sarbanes Oxley : Technology : Document Management
Healthcare Procurement To Be Simplified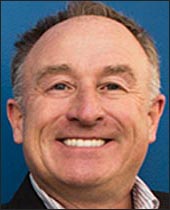 Neil Hudspith
Chief Revenue Officer
DocuSign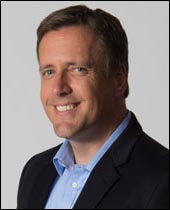 Troy Kirchenbauer
General Manager
Aptitude


When the designers of aptitude LLC were building healthcare's first online market, they knew they needed an elegant solution for buyers and sellers to complete agreements online rather than resort to printing, faxing, scanning, and overnighting to sign contracts.
Fortunately, that technology already existed and DocuSign turned out to be a perfect fit. DocuSign's DTM platform makes it possible for hospitals and medical supply companies to complete transactions digitally without either party actually having to put pen to paper.
"DocuSign is our ideal DTM partner as the global standard for digital transaction management with the safest, most secure and easy-to-integrate solution that keeps us from having to reinvent RFP management and contract approvals, the last mile of any negotiation," said Troy Kirchenbauer, general manager, aptitude. "DocuSign's fast, painless implementation allowed our development team to stay focused on where it can best add value for our customers: providing excellent data analysis capabilities to shorten supply chain transactions."
Current aptitude users have experienced an 80% reduction in contract cycle time, with procurement processes that formerly took 6-9 months now accomplished in an average of 38 days. The integration of DocuSign's DTM solution reduces process time by eliminating manual steps associated with 'hard copies' of documents, including fully digitizing RFPs, responses, summary pages and approvals. Once a vendor is selected and terms settled, aptitude generates a summary page of the contract along with a request for a secure eSignature. After the term sheet has been DocuSigned by the hospital, the vendor countersigns via DocuSign to allow for immediate service. This digital process reduces procurement bottlenecks and keeps healthcare providers focused on serving patients versus admin tasks.
"The integration with aptitude is a great example of how DocuSign partners with like-minded technology companies to transform business, making it 100% digital," said Neil Hudspith, chief revenue officer, DocuSign. "Hospitals are under pressure to remove costs from their systems and need to reimagine processes to be faster and less bureaucratic. The combined power of aptitude and DocuSign will help any healthcare organization target inefficiencies to save money and accelerate transactions to deliver better patient care."
About aptitude LLC
As healthcare's direct contracting market, aptitude LLC is meeting the evolving demands of today's healthcare organizations. Hospitals and suppliers are intrigued by how aptitude re-imagines the contracting model and provides the driving force for a more logical market in which both parties can achieve mutually beneficial, committed purchasing relationships for a better value proposition for both.
About DocuSign Inc.
DocuSign, Inc. is The Global Standard for Digital Transaction Management™. Global enterprises, business departments, individual professionals, and consumers have standardized on DocuSign, with more than 40,000 new users joining the DocuSign Global Network every day. Today, that network includes millions of users in 188 countries. DocuSign's DTM platform supports legally compliant electronic and digital signature processes tailored to meet requirements globally with localization in 43 languages. Companies and individuals DocuSign to accelerate transaction times to increase speed to results, reduce costs, increase security and compliance, and delight customers across nearly every industry – from financial services, insurance, technology, healthcare, manufacturing, communications, real estate, retail, and consumer goods to higher education, non-profit and others – as well as every business department, including sales, finance, operations, procurement, HR/staffing, legal, and customer support.

For more information, visit www.docusign.com