News


< Back
Security : Technology : Data Protection :
Is There A Puppet In Your OpenStack?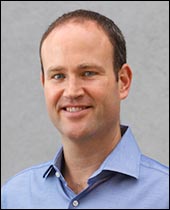 Oded Horovitz
CEO
PrivateCore


PrivateCore, a private computing company, has announced a reference architecture enabling secure Puppet application deployments for OpenStack. By combining PrivateCore vCage Manager with Puppet Enterprise, enterprises can satisfy audit requirements and avoid advanced persistent threats (APTs) by validating the integrity of OpenStack infrastructure.

OpenStack cloud environments can contain thousands of compute nodes spread across geographic boundaries and in remote locations. Compromising or misconfiguring one node can jeopardize the security of the entire infrastructure. Puppet Labs Puppet Enterprise enforces consistency in systems and applications while PrivateCore vCage extends consistency checking to the hardware infrastructure. vCage Manager validates trustworthiness and avoids misconfiguration to protect OpenStack servers and applications from persistent threats.

"At Puppet Labs, our goal is to help IT teams implement adaptive infrastructure so they can deliver great software to customers faster than ever," said Mitch Sonies, Vice President of Business Development at Puppet Labs. "The combination of Puppet Enterprise and PrivateCore vCage makes it possible to get the speed and benefits of automation, while enforcing the consistency and security of underlying infrastructure."

"As enterprises embrace OpenStack clouds, they need to establish trust for the server infrastructure," said Oded Horovitz, CEO of PrivateCore. "PrivateCore vCage works with Puppet to provide a flexible way of automating the protection of OpenStack-based environments. The internal work that the team did in crafting this reference architecture is something that enterprises using Puppet Enterprise and needing trusted OpenStack infrastructure can leverage."

The reference architecture showing the combination of PrivateCore vCage and Puppet Enterprise is available from the PrivateCore website.

About PrivateCore
PrivateCore is the private computing company. PrivateCore vCage software validates the integrity of OpenStack servers and secures against persistent malware, malicious hardware devices, and insider threats. PrivateCore was founded in 2011 by security industry veterans from the IDF, VMware and Google. The company is based in Palo Alto, California and has received venture funding from Foundation Capital.