News


< Back
Security : Technology : Network : Mobile
Enterprise-Grade BYOD

New Mobile, 'Presence' Capability and Advanced Admin Tools Put Seamless, Integrated Business Communication in the Palm of Your Hand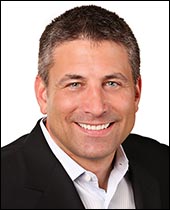 David Berman
President
RingCentral


RingCentral, Inc. (NYSE: RNG), a leading provider of cloud-based business communications solutions, has launched the latest update to its mobile-centric, device-agnostic phone solution RingCentral Office. The new release includes a re-designed mobile app interface, new "Presence" features to show colleagues' real-time status on phone availability across devices, and a number of administrative enhancements for ease of management, security and efficiency.
"Providing maximum mobility and robust support for BYOD environments with a single business identity is a core focus of RingCentral's cloud solution," said David Berman, president of RingCentral. "This newest release kicks it up a notch with a new visual-intuitive interface, plus enterprise-grade management features that make administrating employee-owned devices simpler and more secure."
More Powerful Mobile Capabilities
Offering a single business number for integrated voice, text and fax, the new RingCentral app features an updated interface. It's simple, easy to use and provides a consistent user experience across the cloud, the PC, and mobile apps. The new RingCentral app also gives admins the ability to partition business and personal call logs separately for easy call tracking and phone expense control.
Enterprise-grade Security & Admin Tools
The updated platform gives IT/phone administrators the ability to set up, configure and delete user accounts from the RingCentral iOS and Android mobile app. Admins can easily view call logs and other usage stats for all users on the system, which provides insight into efficiencies, activities and resource allocation. Extending corporate control to BYOD devices, admins maintain access to the company's directory to instantly prevent data breach in the event a device is lost or stolen, or if an employee leaves the company.
Eliminate Phone Tag with Presence
The new RingCentral mobile app is fully integrated with company directories. It allows individuals to see their contacts' availability to eliminate "phone tag" or on-hold time. The new "Presence" feature shows the real-time status of co-workers' extensions (busy or not) across devices, even smartphones and tablets. Presence helps determine whether now is a good time to call, or if sending a quick text for a later reply is the best option.
RingCentral Office solution combines voice, fax, text, conferencing and HD video meetings into a single, unified platform in the cloud to enable reliable, secure communications for any size business with a low monthly subscription fee per user.
About RingCentral
RingCentral, Inc. (NYSE: RNG) is a leading provider of cloud-based business communications solutions. Easier to manage and more flexible than on-premises communications systems, RingCentral's cloud solution meets the needs of modern distributed and mobile workforces, while eliminating the expense and complications of on-premises traditional hardware-based systems and software. RingCentral is headquartered in San Mateo, Calif.