News


< Back
Risk-Management : Technology : Network Vulnerabilities :
Continuity Software Launches AvailabilityGuard Product Suite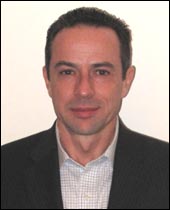 Doron Pinhas
CTO
Continuity Software


Continuity Software, a leading provider of service availability risk management solutions, has announced the launch of its AvailabilityGuard product suite. The new product suite expands the deployment options previously offered by Continuity Software's RecoverGuard, providing enterprise organizations the ability to deploy an integrated Service Availability Management (SAM) solution, or specific point solutions for disaster recovery (DR), high availability (HA) clusters, and/or private cloud availability.
The AvailabilityGuard software detects all potential downtime and data loss risks across the entire IT infrastructure, alerts the appropriate personnel, and offers suggested remedies, thereby enabling IT organizations to correct configuration issues and other vulnerabilities long before business impact.
The AvailabilityGuard product suite now includes the following products:
AvailabilityGuard/Enterprise: provides IT organizations with comprehensive command and control capabilities to manage service availability and business continuity readiness across their entire IT infrastructure.
AvailabilityGuard/DR: enables IT organizations to proactively detect disaster recovery (DR) vulnerabilities that could lead to downtime and/or data loss.
AvailabilityGuard/Cluster: continuously monitors high availability (HA) cluster configurations to identify downtime and data loss risks.
AvailabilityGuard/Cloud: provides automated detection and analysis of potential availability risks in the private cloud environment.
"Enterprise organizations that need to protect their applications and data should absolutely consider AvailabilityGuard. Not only does it offer one the most advanced and proven business continuity solutions available on the market today, now it also provides the ability to choose to deploy an all-encompassing service availability assurance solution or a singular DR, HA and/or private cloud point solution," said Deni Connor, Principal Analyst, Storage Strategies NOW. "This flexibility will provide customers with the ability to meet both their IT and budgetary requirements."
"As the functionality of the RecoverGuard solution has expanded over the years to cover the entire IT infrastructure, both existing and potentially new customers were looking for more flexible deployment options," said Doron Pinhas, CTO, Continuity Software. "While most end up using the complete AvailabilityGuard/Enterprise solution, the new modular approach provides organizations with the flexibility to select different starting points for their specific deployment in order to address their most pressing needs first."
Continuity Software is a leading provider of service availability risk management solutions. Trusted by many of the world's largest and most successful companies, Continuity Software's award-winning software mitigates downtime and data-loss risks across the entire enterprise IT landscape, including the datacenter's disaster recovery, high availability (HA), and private cloud environments. With Continuity Software solutions, organizations can be confident that service availability, data protection, and business continuity goals will be met or exceeded 365 days a year.