News


< Back
Compliance : Sarbanes Oxley : Technology : Financial Controls
Grant Thornton and BlackLine Want to Improve Your Financial Close Processes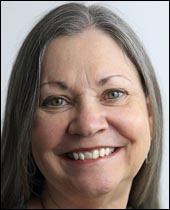 Therese Tucker
CEO
BlackLine Systems


Grant Thornton LLP, one of the largest audit, tax and advisory firms in the United States, is working together with financial close software leader BlackLine Systems to bring industry-leading software and professional services to dynamic mid- to large-size clients.

As part of the Strategic Alliance Agreement (SAA), Grant Thornton will provide project management and process reengineering services surrounding the implementation of BlackLine's flagship account reconciliation and financial close software.

"The goal is to provide clients the benefits of Grant Thornton's market reach, commitment to quality and focus on practical solutions with near-term return on investment," Robert Schwartz, Business Advisory Services Partner at Grant Thornton LLP, said.

BlackLine traditionally has been used by staff in accounting, finance and compliance departments in some of the world's largest organizations, such as AT&T, Boeing, Eurostar International, Lafarge SA and Northrop Grumman. Going forward, BlackLine believes Grant Thornton will help the company penetrate further into the largely untapped, dynamic middle market.

"We rely on business advisory firms such as Grant Thornton that have extensive experience in finance operations optimization to provide additional value to our clients," Therese Tucker, CEO, BlackLine Systems, said. "We believe that Grant Thornton will be a key partner for us as we look to go after the enormous market of dynamic, growing mid-sized organizations in the United States."

BlackLine's suite of financial software applications automates the entire financial close process and includes modules for: Balance Sheet Account Reconciliations, Task Management, Journal Entry, Transaction Matching, Variance Analysis and Consolidation Integrity Manager.

"Grant Thornton's role as a preferred implementer of BlackLine allows us to continue to deliver value to dynamic growth companies by helping them streamline their financial close process," explains Schwartz. "With BlackLine's software and our industry experience, we are well-equipped to meet the growing demand for leading solutions to optimize and improve their financial operations."

BlackLine Systems was the first to develop and offer a commercially available Balance Sheet Account Reconciliation solution. An experienced provider of software to companies from the Fortune 100 to beyond the Fortune 1,000, BlackLine provides quick-to-implement, scalable and easy-to-use applications that automate the entire financial close process to help improve financial controls for companies of all sizes. BlackLine software applications complement existing Enterprise Performance Management (EPM), Governance Risk and Compliance (GRC) and Enterprise Resource Planning (ERP) systems.

BlackLine offers clients its enterprise-class software in a simple and secure OnDemand/SaaS platform. With a proven track record and a commitment to customer success, BlackLine seeks to reduce the burden the financial close places on accounting and finance professionals.

BlackLine headquarters are in Los Angeles, with offices in Atlanta, Chicago, London, New York City and Sydney to serve the company's growing global client base.

"Grant Thornton" refers to Grant Thornton LLP, which is the U.S. member firm of Grant Thornton International Ltd. Grant Thornton International Ltd and its member firms are not a worldwide partnership, as each member firm is a separate and distinct legal entity.